Hybrid embryo research gets us hot under the collar
07Jan07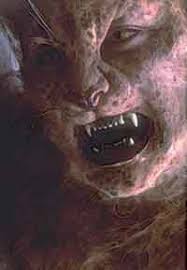 For some reason, this story is linked in my mind with the Ashley Treatment story, which is all over the place at the moment. I think because a lot of people have visceral reactions on the "rightness" or "wrongness" of both. I find it interesting that while I feel uneasy about the Ashley Treatment, I have no problem at all with scientists creating human-animal hybrid embryos. My mother, on the other hand, finds it completely disgusting (she says it makes her think of The Island of Doctor Moreau) but admits that there's no rational reason why she should find it so weird and wrong.
On the Today programme, it was suggested that public pressure had made the government rethink allowing the creation of human embryos from animal eggs. Josephine Quintavalle is the person quoted to represent the public – she represents Comment on Reproductive Ethics, an anti-choice group, and apparently was the founder of the Pro-Life Alliance, which fielded candidates in the 1997 election.
I actually think that this is a complex issue that clearly does cause discomfort to some members of the public (my mother being one of them!) and the CORE article is not unreasonable. However, I really don't feel that a an anti-choice group, and one that specifically wants to involve theologians in a discussion of reproductive ethics is the right group to represent the public as a whole on an issue as complex as this. I shall be writing to my MP to argue against the limiting of research using hybrid embryos, and I hope you will too.
Filed under: Anti-choice, Science
|
Leave a

Comment
---
---